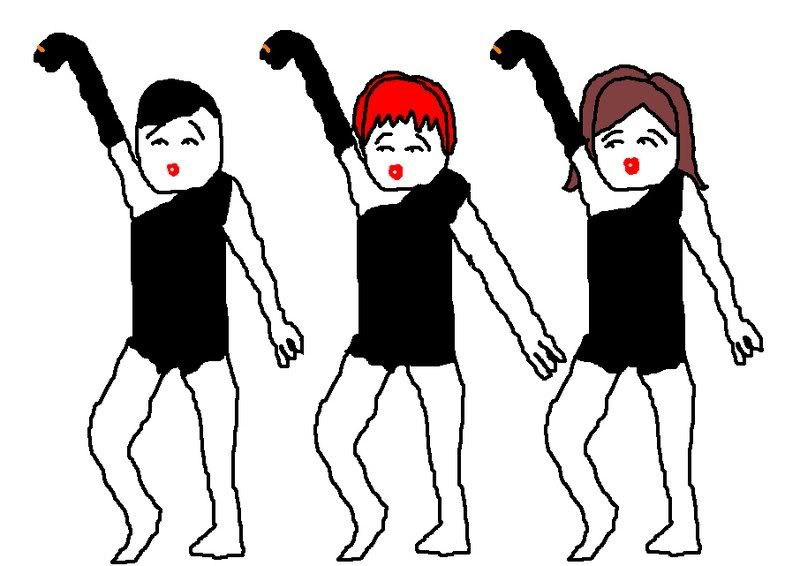 Lately every time my mind wonders I fall into a magical fantasy land. It is almost exactly like everything is now except Clare, Jack and I have made a video of ourselves doing the dance to Single Ladies by group fave Beyonce Knowles. We put it on the webbernet and it becomes a YouTube hit.
The obvious downfall is that it would be our 15 minutes of fame up and I wouldn't have any fame room left to be in the Guinness World Records for most burgers eaten in one sitting or for accidentally killing an entire endangered species. Would it be worth it? Do I want to SHARE my 15 minutes? I guess I'd have to play it by ear. We'd definitely hit all the demographics: Jack with the homos and faghags, Clare with the 16 year old boys and slut lovers and me with everyone else (dads especially!).
On another note new COD headquarters in bohemian Mt Lawley (one time Clare went to look at a house for rent in Mt Laws and there was a Western Suburbs couple and the girls said something gay like "imagine what are friends would say if we lived in bohemian Mt Lawley. Bint). So Anyway Clare and I have been evicted because our lives are a non-stop Nelly video and the OAPs in the complex can't handle our styles so we're moving somewhere where we actually have no neighbours. One of our neighbours is Hungry Spot, they better get their gravy situation under control by the time we move there or i'm going to spark the 2008 gravy riots.
Love from Geminem xoxo.